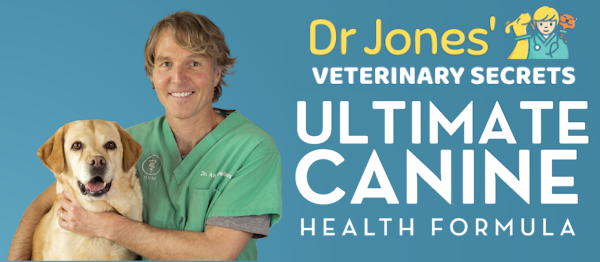 Sign up for my FREE Report and newsletter:
Dr. Jones' Special Report on Dog Food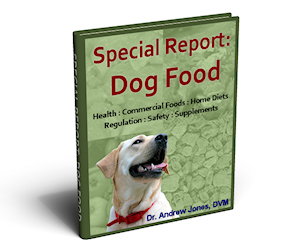 What you are feeding your dog could be the most important decision you make for your dog's health.
In my FREE report on Dog Nutrition, learn:
Why dog food matters
The health problems of pet food
The Pet Food Recall
Dog food regulation (or lack thereof)
Selecting a commercial dog food
Making dog food at home: recipes
Foods hazardous to your dog
Nutritional supplements
Enter your information to download this report now!
I respect your privacy. I will NEVER sell, rent or share your email address, guaranteed. Dr. Andrew Jones, DVM
Are You Ready to Order Dr. Jones' Ultimate Canine Health Formula?
Copyright © 2022 Four Paws Online Ltd. All Rights Reserved.